Here is an orange dream cake I made yesterday. I tried to make a double round cake. Not so good on the icing, but I tried my best. We had it tonight with ice cream.
For dinner, I fried some chicken and tried out three new salads. A strawberry walnut salad with fresh spinach, a watermelon salad with sweet onion and feta cheese with chopped mint. And lastly, a green bean/pea and tomatoe salad with egg. It's a cold salad with mayo on a bed of lettuce.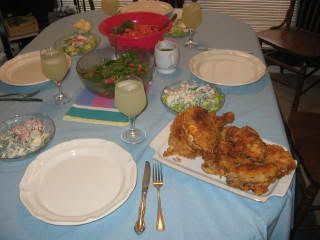 Earlier before church I baked a spinach and bacon quiche with orange glazed cinnamon rolls.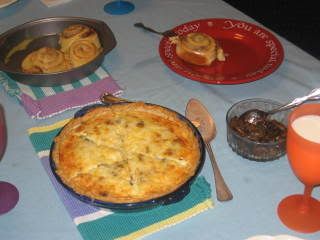 I hope Page liked the effort. She surely is worth every minute. Happy Mother's Day to Page, my Mom and Page's Mom. They are the greatest.