Where did this little boy go?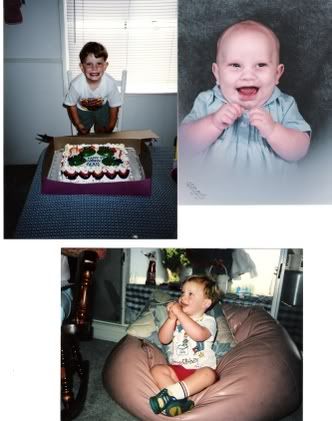 Sean is 17 today. Or baby boy is almost out of the nest. Where does the time go? He has been a wonderful son and he is an outstanding person. We are so proud of him. For his birthday today Page is making his favorite meal- chicken fried steak with mashed potatoes. For his birthday he got some clothes from grandparents and Lacey, 17 bags of his favorite peach rings candy from Grandma and Grandpa and we are helping him pay for his trip to Montana. He leaves on Friday morning and will be gone for two weeks. Tomorrow is his last day of school and a group of kids from his History class found out it's his birthday today so they are taking him out to eat at a local resturant tomorrow night. Sounds like there will be a big group there to help celebrate Sean's birthday.


We love you a lot Sean and glad you are part of our family. Have a great year!