We went to Shreveport on Sunday to hear Seth Martin give his missionary farewell. He leaves in a couple weeks for his mission in Hawaii. What a great place to serve! After church we went over to the Martins for a Luau.
Here is Frank, Brent and Lynn. (Frank's Grandmother died early Sunday morning. We are sorry for his lose)
L to R: The Goletz from Minden, Stake President Brent Merrill, the Doans and the Morantos (Bishop).
Zach and Sean were avoiding me taking their picture
Brent thought he looked good with red hair. Lacey wouldn't let him keep any.
Lacey and her buddy, Seth. He leaves for the MTC on Aug. 9th, then 3 weeks later he is off to Hawaii. He did a great job on his talk. He is really ready to serve. He was like 12 when I was first made Bishop of the Ward. Now look at him!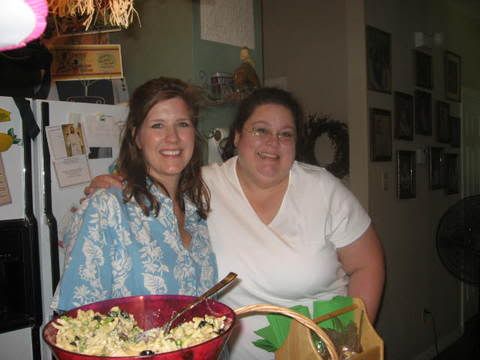 Leta and Page. Leta did a great job with the Luau.
Deborah was serving some really good Hawaiian punch.