Lacey, Sean and I went to the Angelina Benefit Rodeo tonight. I got 4 tickets from work. Page didn't want to go so Sean invited his friend Todd to come with us. The Rodeo was a lot different than the ones we went to in Montana. This one was indoors, they had lazers and a large replay screen.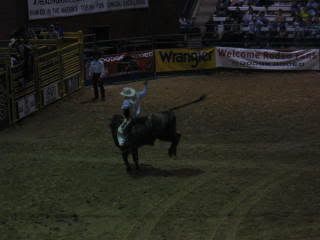 Bull Riding was one of my favorites.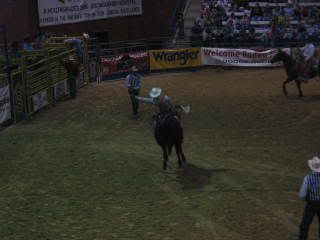 Also the Bucking Horses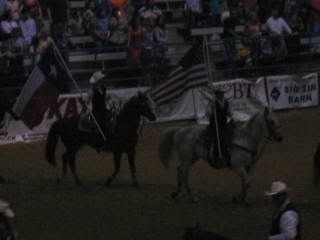 Here they begin with the American and Texas flags.