The Huntsman's invited a bunch of people from Church to a BBQ/Egghunt. It was a beautiful afternoon. Nice and warm, light breeze and lots of trees to stay in the shade. We had hamburgers and hot dogs. Page made a Speghetti Salad. It was so fun to watch the little kids all hunt the eggs. Our big kids (Lacey & Sean) took off early to go to a carnival that is in town.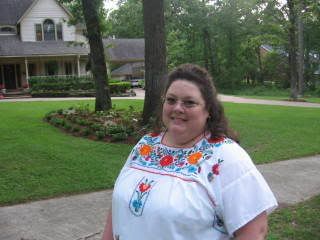 Page looks so festive in her Mexican dress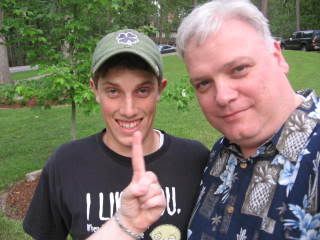 Hey Lacey get your finger out of Sean's face!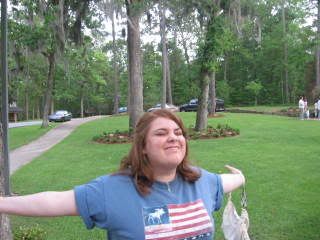 Lacey is wishing the Easter Bunny will come visit tonight!
I love all the Spanish Moss hanging from the trees. We are in the South!