Happy Easter to all from the Gilmores. Today we went to Church in the morning and then Page starting preparing the Easter feast. We had BBQed Steak, baked sweet potatoes, rice-a-roni salad, fruit salad and for dessert strawberry shortcake.
A dozen eggs were colored ready for the Easter Bunny.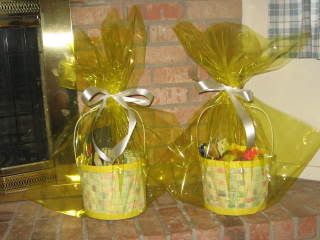 And the Easter Bunny dropped off a couple of baskets for Lacey and Sean.
Sean had a lot of success finding the eggs.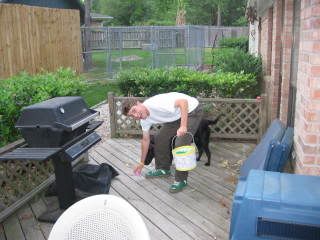 Sean found 11 out of the 12 eggs (counting the one our dog Molly helped him find).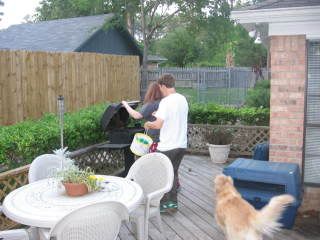 Lacey got into the game a little late, but after giving both of them a hint where the last egg was hidden- she was a little closer to the grill and got it before Sean did. Today we also are watching "Jesus of Nazareth", an annual tradition.