Sean had a tennis match today at school. Grandpa and Grandma are here from California so we were really excited that they were going to see him play a match. He started playing at around 4:30 p.m. and by 5 pm it started to pour. He was tied 4-4 when they had to cancel all the matches due to rain. The rematch will be on Thursday but the Grandparents go home tomorrow.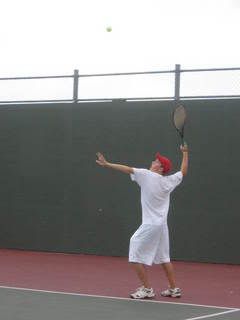 Here is Sean in the middle of his serve... ACE!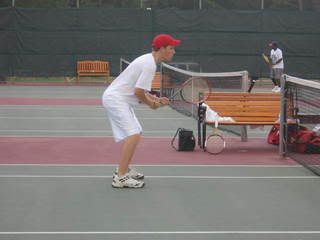 Sean was playing doubles and was ready for the ball.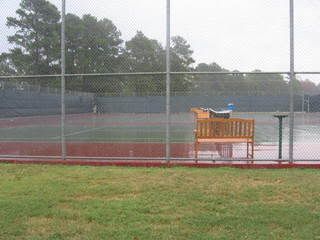 Well, Texas really needs the rain, but couldn't it have waited until after the match?