Spain is out of the World Cup after losing to France today 1-3. Lost to France? Ugh. I didn't see that coming. Zidane of France was too much for them.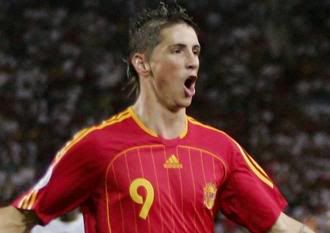 Torres, one of Spain's leading scorers, came up short today against France.

As the French danced through Paris tonight, the Spanish fans rioted in the streets of Madrid in dissapointment. Riot police had to break them up. I guess they are tired of never getting past the quarter finals. They didn't even get into the quarter finals this year. The curse continues. And I thought this year would be different.