Well we made it through Sacrament Meeting and giving our talks. With the Primary singing and Relief Society singing, and Lacey talking and Page talking, there was only 10 minutes left of the meeting by the time I had to speak. So I just took about 5 minutes talking about my feelings on how the gospel and the priesthood help me be a better husband and father. I started my talk by saying "well the time has been taken up and I dont have time to give my talk. I want to thank my wife for that. She said she had a surprise gift for me and this must have been it" Everybody was rolling. Lacey and Page did great on their talks.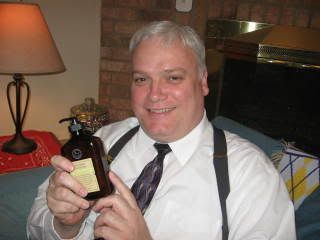 Lacey got me some hand soap from Bath & Body works. I love the smell of the lemon grass and mandarine orange lotion, so that's the hand soap that she got me. Thanks Lacey! Page knows what a "nut" I am and got me a month's supply of salted peanuts, pistacios and my favorite Spanish Peanuts. We are spending Father's Day without Sean. He is spending his last days of his trip in Montana and we will pick him up in Houston tomorrow night.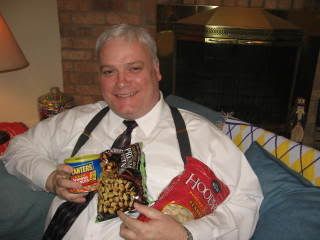 We had a nice dinner and Page is making me my favorite dessert.... Banana Creme Pie. Ok, I'm finally getting the recognition and devotion that I deserve.... I love my family a lot.